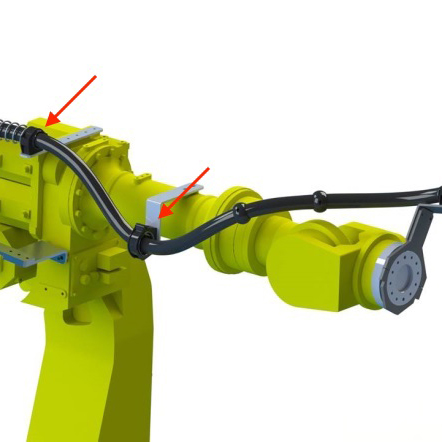 REIKU offers multiple options in order to control the location and trajectory for the conduit.
Determining optimum location of Halo Assemblies will help to ensure that the conduit is routed away from potential clearance or collision hazards, similar to the way that the eyelets on a fishing rod help to control and guide the fishing line.
* Gripping Clamps alone cannot be used as a halo as they have a groove/raceway inside which will catch on the conduit corrugations.