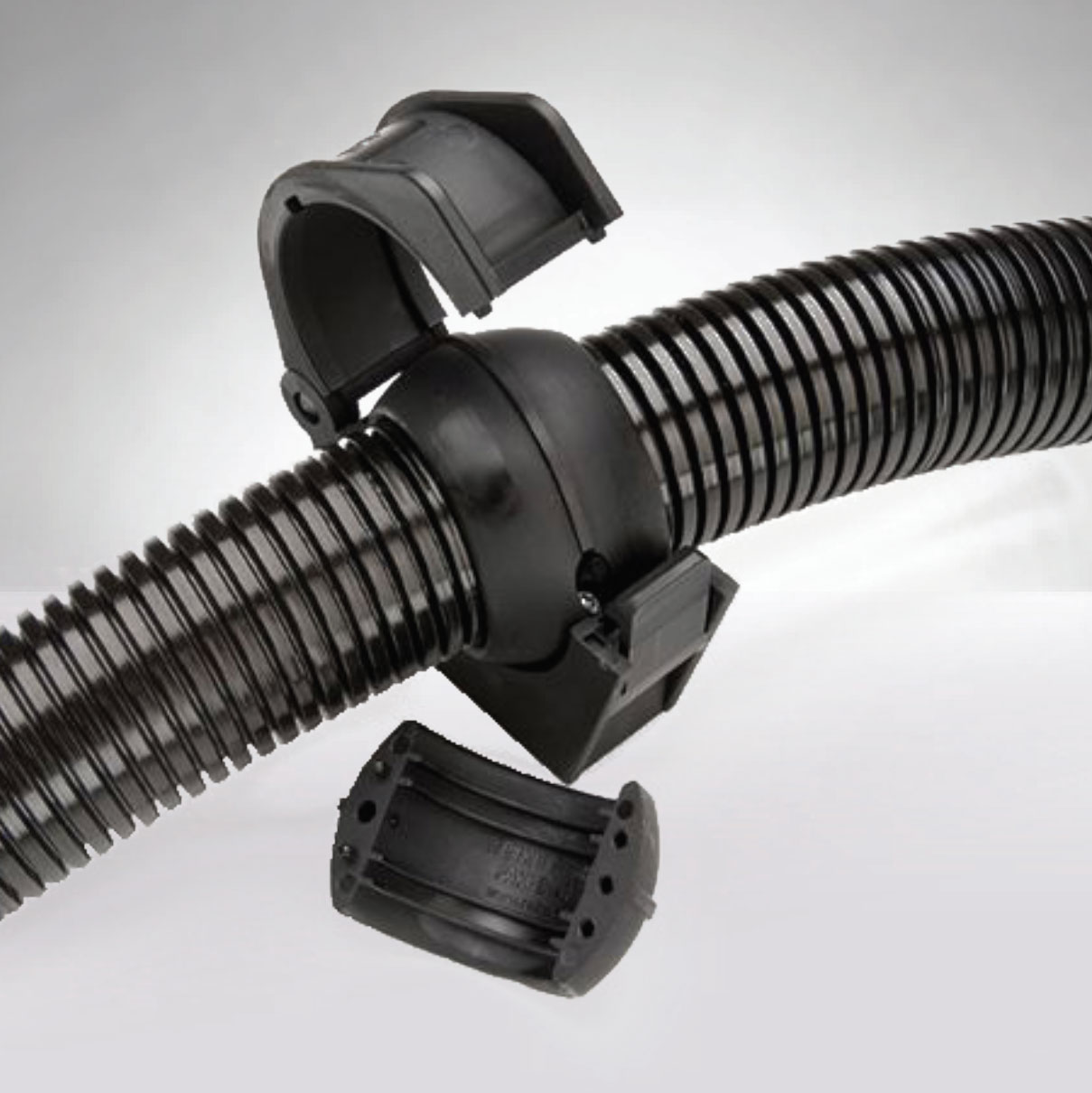 Ball Joint Assemblies can be installed in locations where additional mobility for the conduit is required.
Ball Joint Assemblies are assembled using a gripping clamp and a protector combined with a special middle jaw that allows the protector to swivel inside.
* To create a 29 mm Ball joint assembly a special PAKPB-29 Protector is inserted "directly" into the PASSB-36K or PASSB-36S without the requirement of a separate jaw set.
Ball Joint Jaws
The Ball Joint Jaws attach as part of the Ball Joint Assembly.
Ball Joint Protector
The Ball Joint Protector attaches as part of the Ball Joint Assembly.