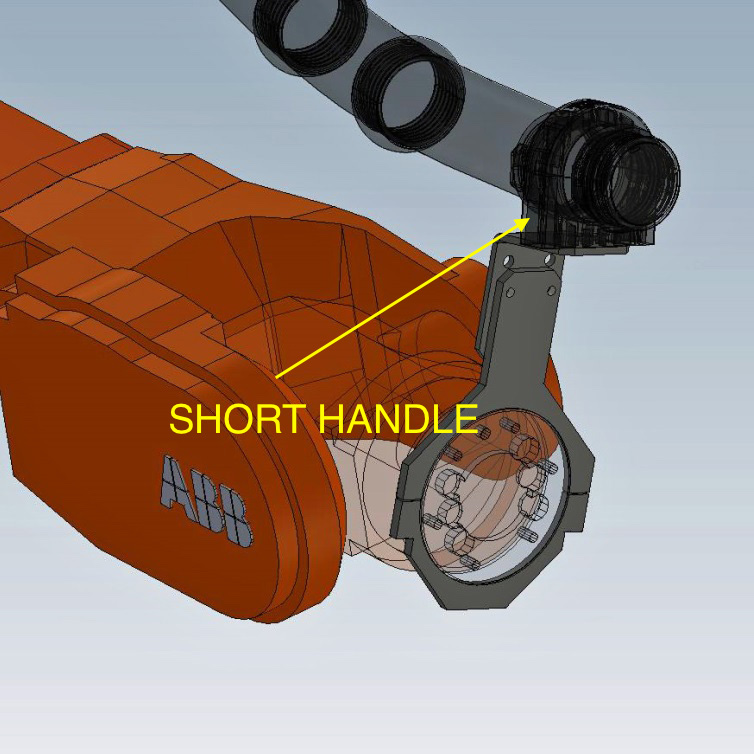 REIKU offers multiple hardware options to easily mount assemblies at the EOAT (end of arm tool area).
If it is not possible to mount the final REIKU assembly directly to the tool then REIKU offers 2 variations of "Frying-pan" mounts and for the "ultimate" worry-free termination the
Cow's Mouth™ option.
Flat Handle Frying Pan
The "frying pan" can be considered when there is no way to attach a mounting plate or fix the assembly directly to the robot. Both long handle and short handle versions are available.
Round Handle Frying Pan
Round Handled frying-pan can offer a great range of adjustability for tight EOAT areas such as tooling fixtures.
Cow's Mouth "C" Channel
"Cow's" mouth offers a completely open space for the conduit to ride inside the "mouth" area preventing the conduit from wrapping around the wrist or getting snagged in the tooling area.
---