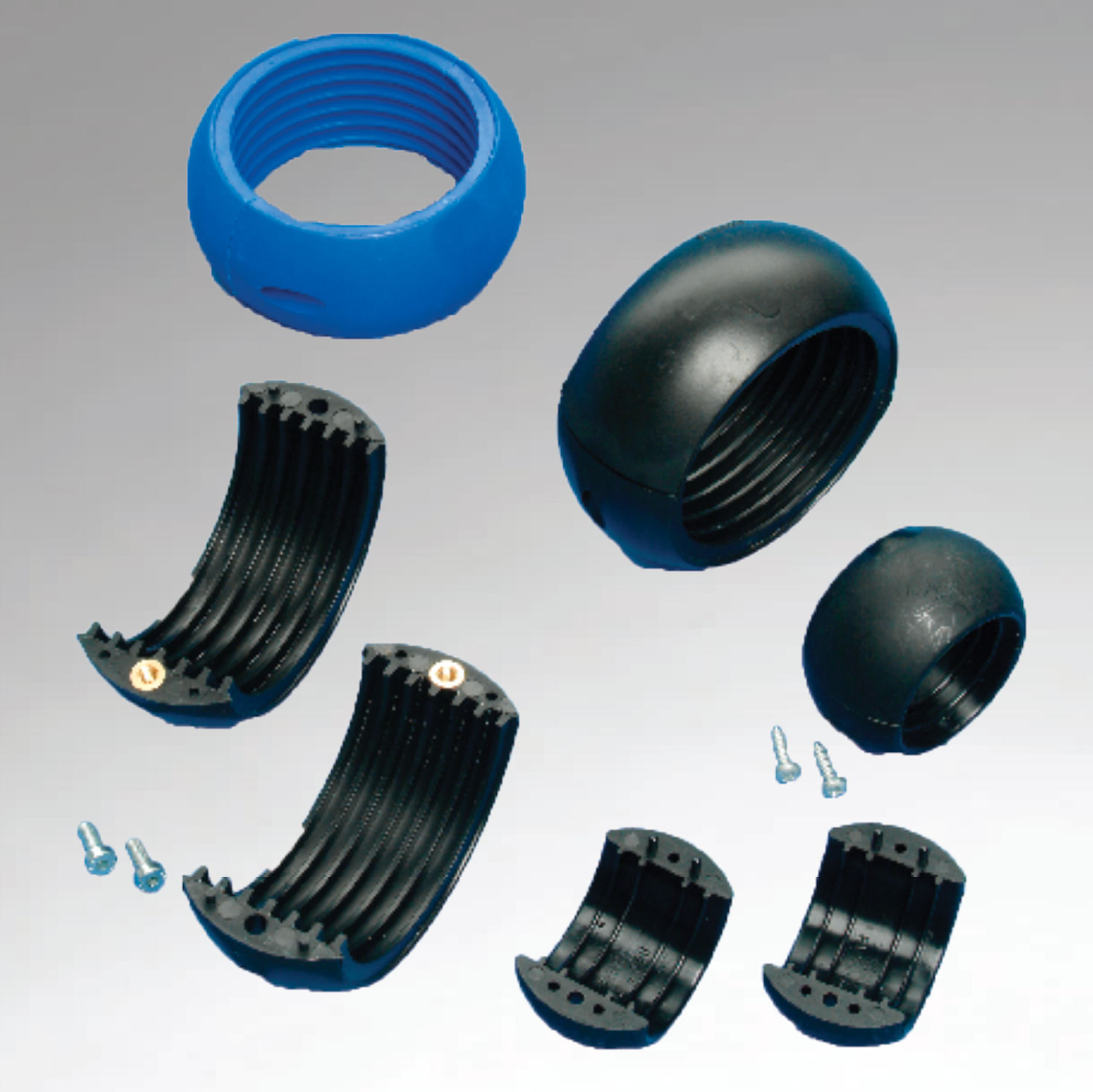 Conduit Protectors / Abrasion Sleeves are primarily used to reduce the effects of impact, and mechanical stress from damaging or cutting the REIKU conduit. Protectors can also be used to hold a Cablestar grommet, splice two lengths of conduit together, create a ball joint assembly, conjoin two separate conduits runs together and are used as the pulling point at the base of a spring retraction system.
PAPRB Conduit Protector
PAPRB Protector is a multiple ribbed protector that "firmly" locks into 6 of the grooves on the REIKU corrugated conduit.
The PAPRB style protector can be used to splice 2 pieces of same sized conduit together.
It can be used at at termination point to hold a Cablestar/grommet.
It can be used in creating a ball joint assembly
PADPB Rotary Protector
PADPB Protector is designed to be used to protect the conduit ONLY. This style of protector is known as a "Rotary Protector" as it has only one single raised rib in the center so that it can rotate freely on the conduit.
Cable Tie Protectors
Cable Tie Protectors allow for continuous removal and reinstallation using fitted protectors adhered with cable ties instead of screws.
VAKEM for Dual Conduit Run
The VAKEM Plate is used to conjoin two protectors together.